Top producing wells in Reeves County from RRC in red

Drilling permits up 6-fold in Reeves County vs. 5 years earlier.

Produced 62k BOPD in 2014 & 67 k BOPD in Jan 2015. 2015 is partial year data.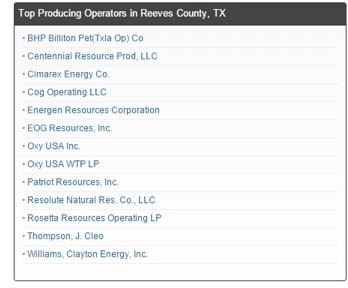 Top producers in Reeves. Reeves is one of the top 10 oil producing counties in TX.